Our Markets
Renewable Energy
For the health of the planet
Fueled by
Nature
The key to achieving our mission is to move away from the traditional, fossil-based, carbon-intensive fuels that have formed over millions of years below the earth's surface, and to greatly increase our use of fuels such as ethanol, bio-methane, green hydrogen, and renewable natural gas. Even as we reduce the carbon intensity of our operations to levels not seen in our industry, our dedicated teams of scientists and research engineers are focused on developing the next generation of low-carbon renewable fuels — proving concepts, demonstrating what's possible, working with governments and corporations to scale up solutions that work. It will take an extraordinary range of partnerships to realize the potential. We are uniquely positioned to play a leading role.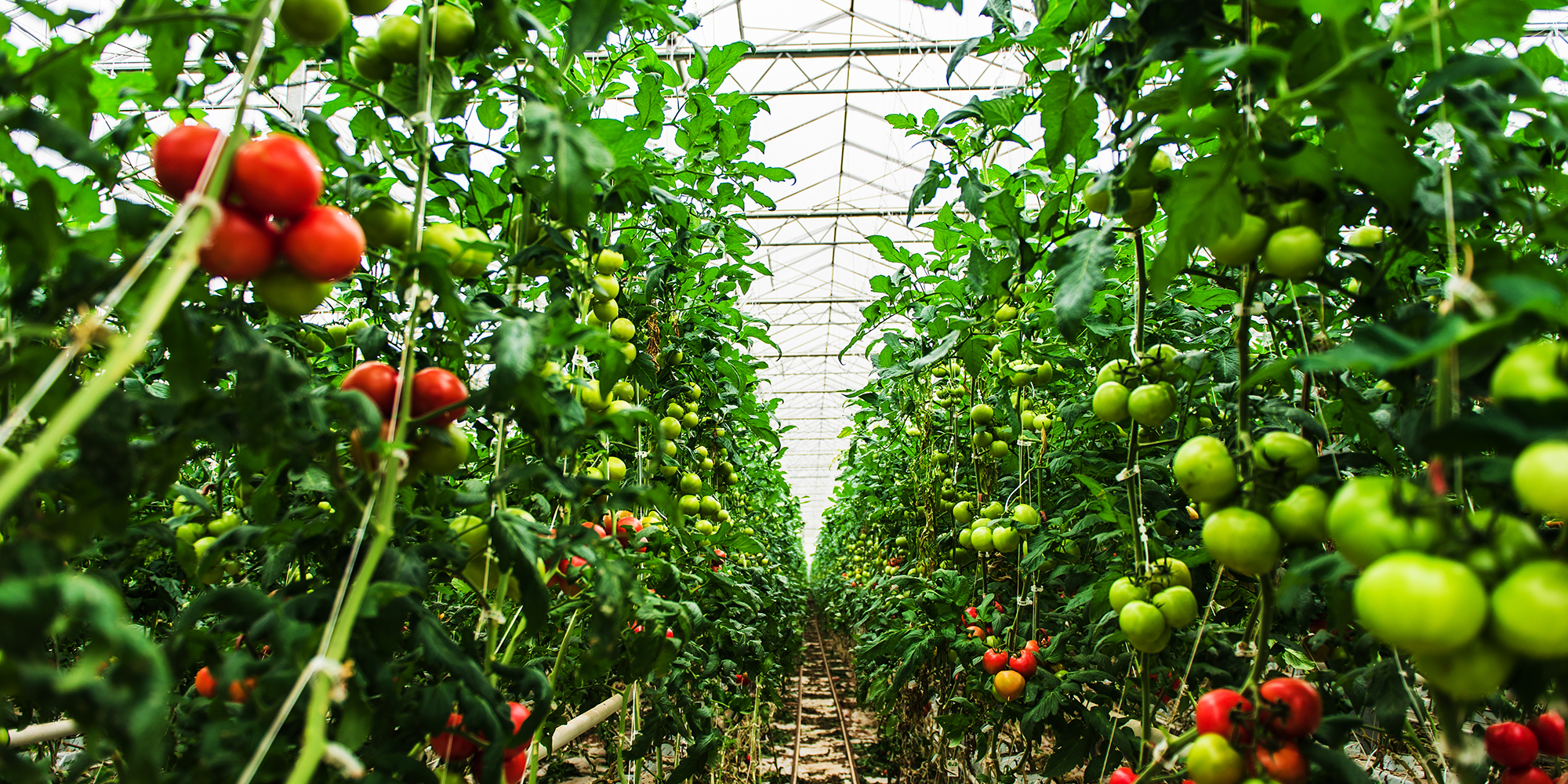 Waste Not, Want Not in Chatham, Ontario
Waste heat from Greenfield's Chatham, Ontario plant is used to heat Truly Green tomato greenhouse. Representing the energy equivalent to heating 1,000 homes, this reduces the greenhouse's need to burn fuel for heat. Additionally, 55,000 tons of carbon dioxide from our production are captured and used by Linde/Praxair and Truly Green to boost plant yields instead of being released back in the atmosphere.
Growing Green with Farmers
We are proud to source local, sustainable corn. Greenfield's Agribusiness team works with 300+ growers to purchase sustainable corn. We believe in working closely with farmers to ensure climate-friendly practices like innovations in farming equipment, biotechnology, and modern farming methods are recognized.
Municipal Waste to Energy
Greenfield operates one of the largest anaerobic digestion plants in North America in Varennes, Québec. The facility converts organic waste into renewable natural gas (RNG) to reduce carbon emissions, improve air quality, and generate revenue from waste. 120,000 tons of organic waste is diverted from area landfills anually. The RNG produced can heat up over 11,000 homes and captures 40,000 tons of CO2, the equivalent of removing about 19,000 cars off the road for one year. It also produces organic fertilizer for 12,000 acres of farmland.
Biofuels by Land, Sea and Air
Greenfield is engaged in 5 industry-leading green energy projects in partnership with some of the largest energy, shipping and trading companies in the world. Commercial production is expected in 2026. The renewable fuels projects span Green Hydrogen, Green Methanol, RNG, and Sustainable Aviation Fuel. We are also developing an anaerobic digestion plant in Ontario, further reducing Greenfield's carbon footprint while producing renewable natural gas for pipeline injection.
From R&D to Reality
Greenfield Global and the University of Alberta is creating a clean technology that will convert agricultural waste into renewable diesel fuel. This has the potential of reducing emissions in agricultural and transportation sectors by up to 90% compared to fossil-based diesel fuel. Additional benefits include being feedstock agnostic, using a spoke-and-hub approach to feedstock collection, and the refining of biocrude into renewable diesel.
At Your Service
At Greenfield Global ingredients are just part of the story. We pride ourselves on delivering unparalleled customer service, uncomplicated advice, and collaborative dependability.
Largest
fuel ethanol producer
in Canada and one of the largest in North America.
Among the
Lowest
carbon intensity scores for fuel ethanol in North America.
5
industrial, beverage and fuel alcohol distilleries in Canada and the United States.
Operator
of one of the largest Anaerobic Digestion (waste to natural gas) in North America
Over
12
patents
in low carbon ethanol production, anaerobic digestion and sustainable aviation fuel